Fleet Management
Fleet Management for Motor vehicles and Bikes
Our work is quite different from the usual commercial mobility concepts in the leasing market. In this, we give top priority to individual consultation in all matters concerning your company vehicle pool, including your own specific operating costs. We guarantee neutral consultancy independent of automotive manufacturers and leasing companies, so that we can offer you the optimal choice in contractors.
Analysis
In the preliminary stages of managing your vehicle fleet, we generally perform our vehicle pool analysis to get a personal overview of your company. By means of our break-even analysis, we determine the cost-optimal useful life, appropriate equipment and engines for your vehicles. With the motor vehicle usage agreement we have developed in cooperation with legal experts, you and your personnel can drive confidently.
A detailed operating plan will be drawn up jointly with you. For us to successfully point out target-oriented optimization processes for your vehicle fleet and to provide a service which is individually tailored for your company, we perform this analysis for you free of charge.
Solution
Cooperation with our customers then continues in the form of an extensive system solution which includes three options for a future partnership with us. Creation and elaboration of an individual concept for your vehicle fleet, the choice to implement this concept on your own or together with us, and to fully outsource management of your fleet to BFE FLEET CONCEPTS GmbH.
In this, it is important to us as experienced, certified vehicle fleet managers to offer you neutral, and above all practice-oriented solutions with fair conditions.
Objective
It is our goal to individually transpose your vehicle fleet using resources efficiently, and thus by means of our fleet management to help securing the future of your enterprise in the long term. It is of great siginificance to us that your vehicle fleet matches your company and integrates perfectly into your processes and structures.
Rescue card online
Because we love security. Do you too?
Our customers are automatically with the digital rescue card online when they sign a new contract. provided Several thousand vehicles have already been provided with the digitalen digital rescue card concept SAFETY-e by BFE Fleet Concepts GmbH and thus benefit from an additional plus in safety.
Are you already a customer?
Are you already a customer of ours and would also like to gain more safety?
Pleas feel free to contact us. Call 05571 91 69 98 1 – in a personal conversation.
About us
Since 2009, BFE FLEET CONCEPTS GmbH, under the management of owner and managing director Jörn Kater, is among the leading fleet management companies for small and medium-sized businesses with a fleet size of up to 500 vehicles. As a consultancy company, we specialize in vehicle fleet consultancy, fleet management and vehicle pool management.
The BFE-concept for Fleet Management
Concept
Based on our free initial analysis , we will clarify with you all the points that are important for your individual fleet. From this we develop an optimal fleet concept for you, which contains a comprehensive overall plan that is ready to be implemented.
In the next step, you choose the basis on which we want to continue working:
Do you want to implement the developed concept yourself or would you like to rely on our expert and professional help ?
Together we create a basis on which you can develop your mobility requirements.
Execution
After the free analysis, we can, depending on the customer's wishes, respond to your actual needs and requirements and provide you with the best comprehensive support in the field of fleet management. In doing so, we work with you to implement the previously developed overall plan.
We are at your disposal for a predefined period of time or permanently as a competent contact person and take care of a monthly, quarterly or annual evaluation / controlling, for example for the processing of your contracts.
Outsourcing fleet management
The legal framework and market events in the field of fleet management are constantly changing, which is why we specialize in this field.
The professional support of experienced fleet managers is therefore required for optimal design and utilization of various optimization options. We support you with our experienced team from BFE Fleet Concepts GmbH.
A triumphant award for outstanding performance Dear Readers, I am extremely pleased to inform you that BFE Fleet Concepts GmbH has received the coveted HIPE AWARD 2023 (High Performance Award). This international award honors our outstanding achievements in the areas...
read more
Managing Director
Jörn Kater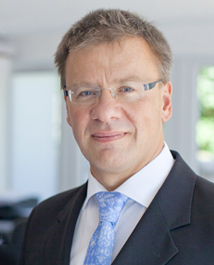 Managing a company's fleet is no longer a task that can be done on the side. The demands on mobility as well as efficiency are extremely high. That's why we offer you complex solutions for building or optimizing your vehicle fleet with competent advice. Make us responsible – we're happy to help.